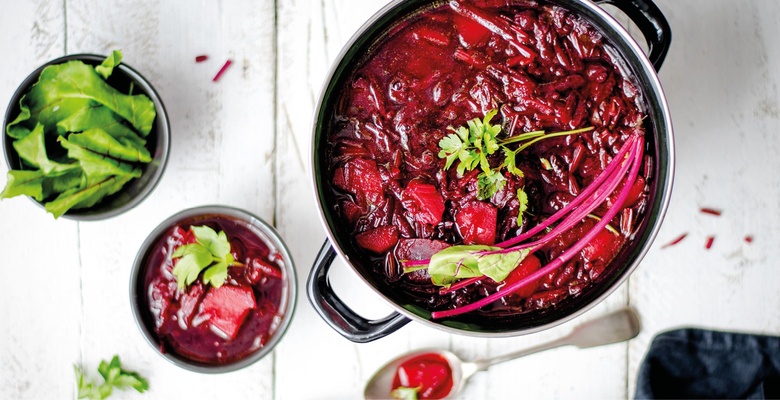 On moving to a new country, we often start to miss familiar foods. This explains the popularity of Polish shops, Chinese markets and restaurants with food from all the corners of the globe which abound in Britain. Everyone finds familiar dishes and childhood favourites to be their comfort food. Let's consider the options in London for seeking out cuisine from the Post-Soviet Space: borscht, cutlets, khinkali, plov and cepelinai.
Dnister Restaurant (Ukraine)
300 Romford Road, London E7 9HD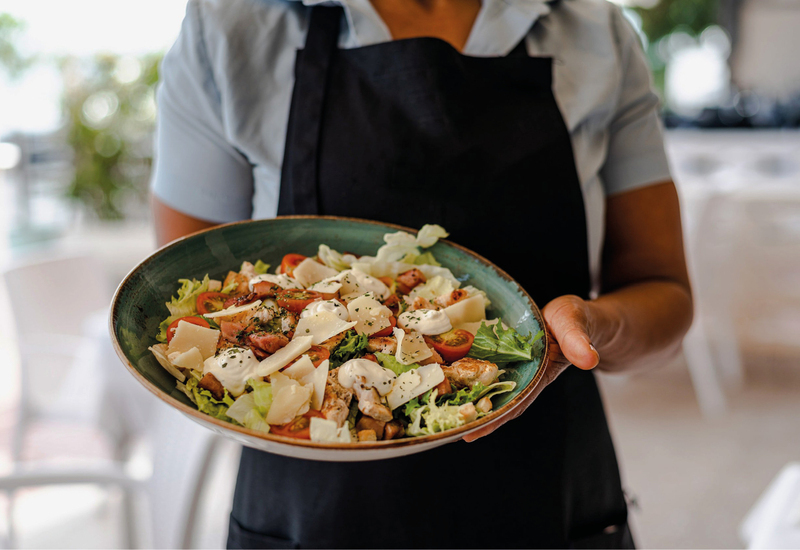 Dnister, which opened in 2005, is one of the first restaurants of Ukrainian cuisine in Britain. Its founders claim that the menu is based on authentic recipes from traditional Ukrainian cooking, handed down from generation to generation. You'll find a friendly atmosphere and enormous portions. The restaurant also hosts themed events, concerts and celebrations of Ukrainian holidays. It's worth trying the borscht and salo (slices of salted pig fat), charred aubergines, holubtsi (cabbage rolls) and cherry varenyky (a kind of sweet dumpling).
Albina (Ukraine)
239 Barking Road, London E13 8EQ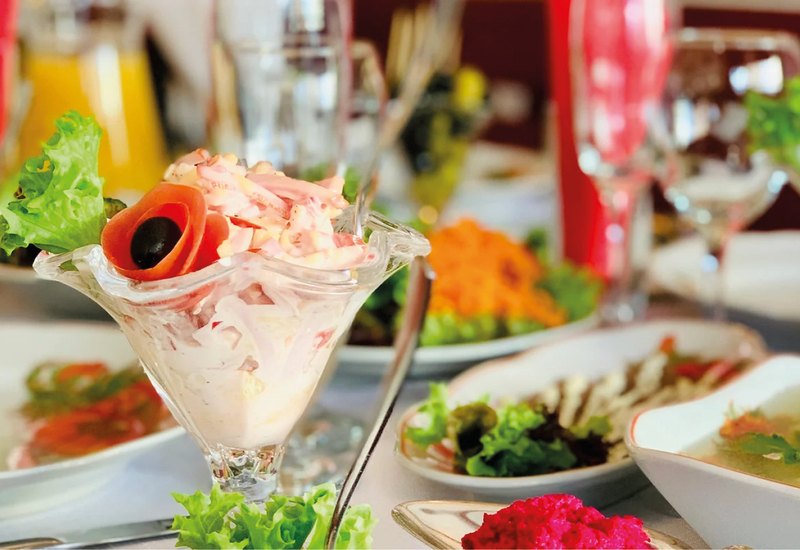 This tiny Ukrainian cafe, which has been in business since 2007, is tucked away in the alleys of East London. It is well known for its wide choice of traditional drinks: here you can partake of uzvar (made with boiled fruit), kvass, Ukrainian beer and horilka (Ukrainian vodka). The dishes are served in a rustic style. The pork and polenta, rabbit in sour cream sauce, chicken Kyiv, and sauerkraut varenyky dumplings are all especially good. Here, it's worth trying different salted vegetables and appetisers as well as Kyiv cake, a dessert familiar from the childhood of anyone born in the USSR, honey cake and pancakes with raisins and sweet cheese.
Mriya Neo Bistro (Ukraine)
275 Old Brompton Road, London SW5 9JA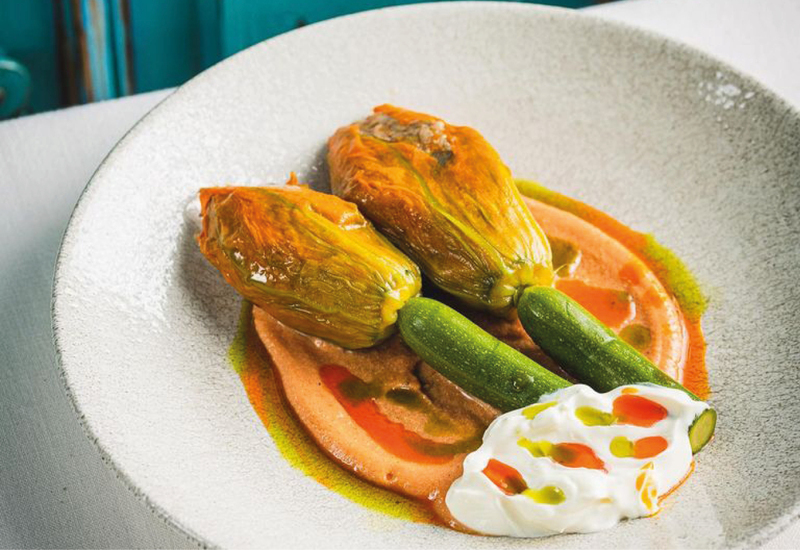 This unusual restaurant offers diners a symbiosis of Ukrainian gastronomic heritage and the innovative ideas of Yurii Kovryzhenko, the famous chef and TV presenter. On the menu can be found borscht, vorschmack (herring paté), kholodets (a meat jelly), chicken Kyiv, homemade pickled vegetables, Ukrainian wine, beer, cider and nastoianky (vodka infusions). There are some entirely international options, such as caviar, duck tartare, beetroot carpaccio and mussels and rabbit in sour cream. All dishes stand out for their beautiful, Instagram-friendly presentation. The interior design was created by Ukrainian architects and artists and you definitely won't leave here without taking a few dozen photos.
ZIMA Russian Restaurant (Russia)
45 Frith Street, London W1D 4S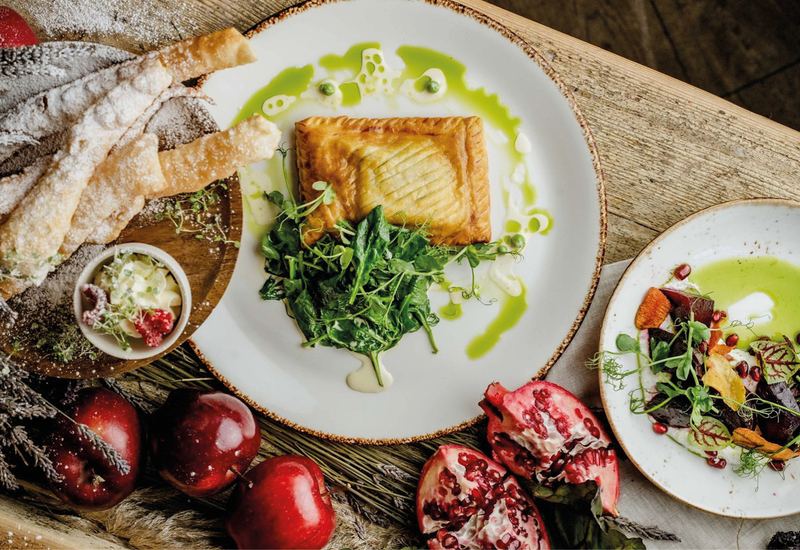 This famous Soho restaurant, opened by the chef, renovator and journalist Alexei Zimin, showcases a modern take on Russian cuisine. The restaurant has the best price tag for caviar in the capital; you can also try pickled vegetables (and even marinated strawberries!) and nastoiki (vodka infusions, the Russian version of nastoianky) of their own production. Also, in ZIMA, you can acquaint yourself with a collection of works of art in the Russian avant-garde style. A karaoke hall has recently opened with a library of songs in Russian.
Mari Vanna (Russia)
Wellington Court, 116 Knightsbridge, London SW1X 7P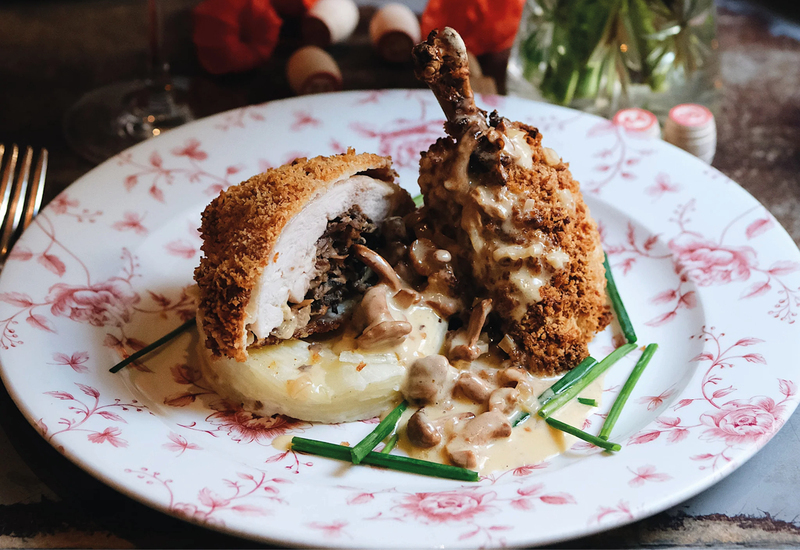 Mari Vanna is an international chain of restaurants serving Russian cuisine which has been popping up in various world capitals in the last few years. It can be found in Moscow, Baku, Prague, New York and Washington. Naturally, a cosmopolitan place like London couldn't be missed out. The signature feature of this restaurant is the decor, which gives the appearance of a cosy family flat and makes diners feel at home. The dishes are prepared just like Babushka used to make them. The undisputed stars of the menu are fried sturgeon, pozharsky cutlets (breaded patties), pirozhki (pastries with various fillings), and the strawberry smetannik (a sour cream tart).
Borshtch N Tears, (Russia)
46 Beauchamp Place, London SW3 1NX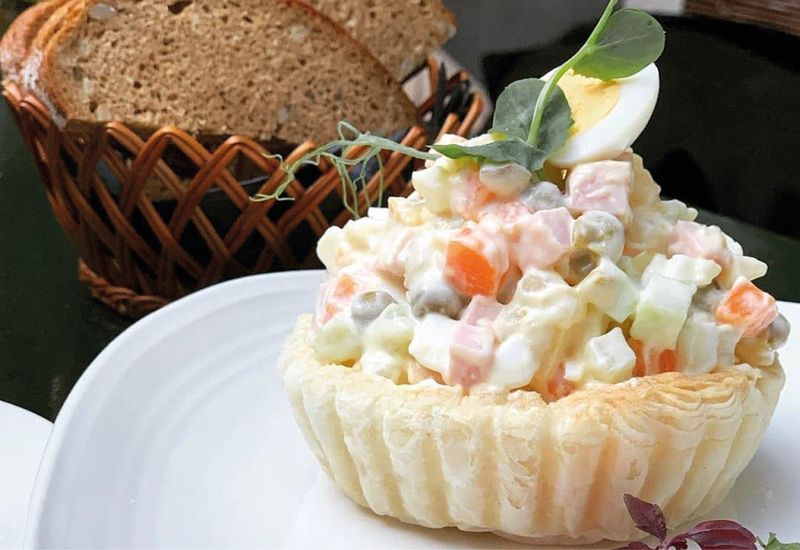 This may be the oldest Russian restaurant in Britain: Borshtch N Tears opened its doors in 1965 and still hasn't lost its popularity amongst Russian émigrés and Brits alike. The dishes are prepared using local farm produce; as well as borscht (without tears), you can try Olivier (Russian salad), dressed herring (a layered salad where the fish is said to be "under a fur coat"), lamb manti (a large, Central-Asian dumpling) and even okroshka (a cold soup). In the restaurant garden, diners can smoke a "Russian hookah pipe" using fresh fruit.
IBERIA (Georgia)
294–296 Caledonian Road, London N1 1BA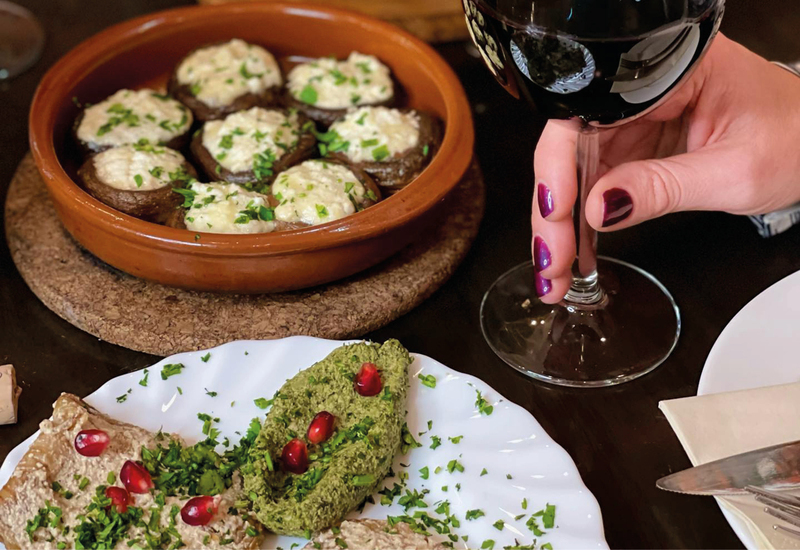 Most likely, the word "Iberia" conjures up images of sunny Spain for you, however, in this case, it's a reference to the ancient Iberian Kingdom founded by the Kartvelians in the fourth century BC in what is now Eastern Georgia. Here, they prepare modern dishes using the traditional ingredients of Georgian cuisine, such as walnuts, pomegranate seeds and roasted aubergines. On the menu, you'll find Georgian standards such as pkhali (a minced vegetable appetiser), lobio (a spicy bean salad), ajapsandali (stewed vegetables), chakhokhbili (chicken and tomato stew), kharcho soup and many others.
Mimino (Georgia)
Olympia, 44 Blythe Road, London W14 0HA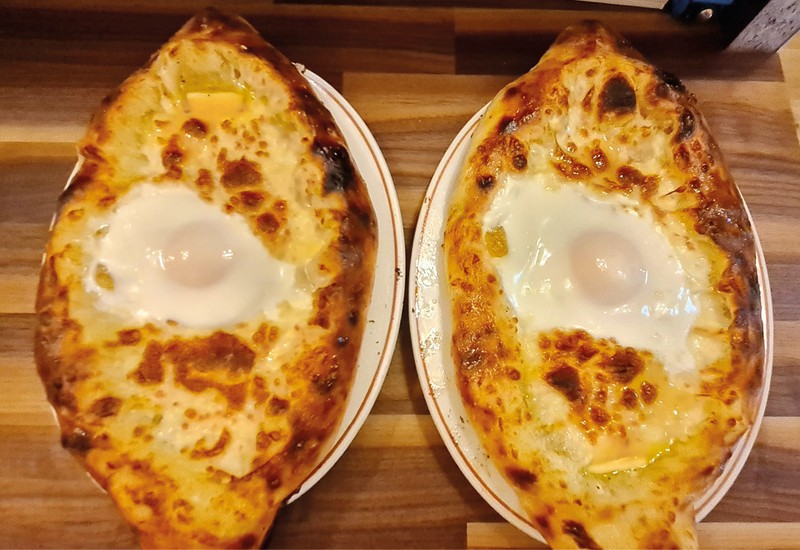 Authentic Georgian cuisine and wine from the slopes of the Caucasus mountains are an ideal mix for an evening with national character (incidentally, Mimino features on the list of the Best Wine Bars in Kensington). Amongst the dishes on offer are khinkali dumplings, khachapuri cheese bread, shashlik kebab, grilled meat as well as an abundance of traditional Georgian appetisers.
Little Georgia (Georgia)
14 Barnsbury Road, London N1 0HB; 87 Goldsmiths Row, London E2 8QR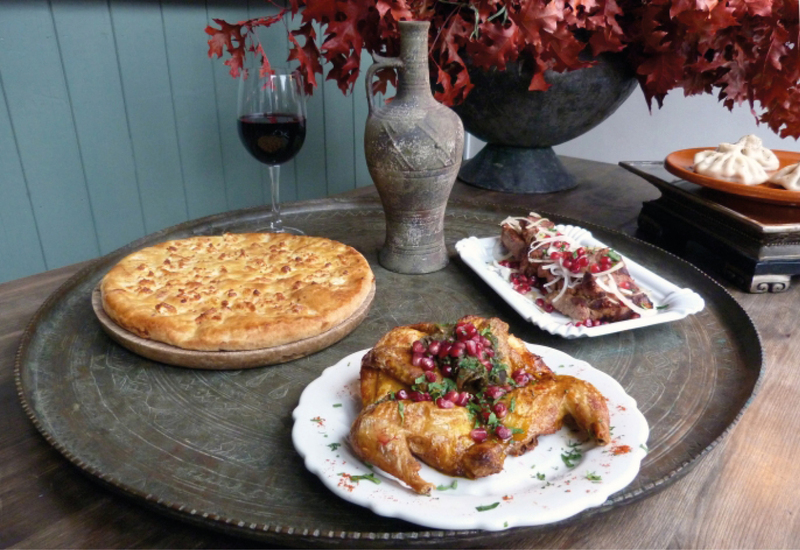 These two Georgian restaurants in Islington and Hackney are comfortable authentic places where you can try homemade wine and chacha brandy. As well as their renowned khinkali and khachapuri, some standouts on the menu are the tabaka chicken, roast aubergine salad, their meze (an assortment of vegetarian salads), chkmeruli chicken, kalmakhi trout and chashushuli stew.

Erebuni (Armenia)
2–5 Carthusian Street, Barbican, London EC1M 6EB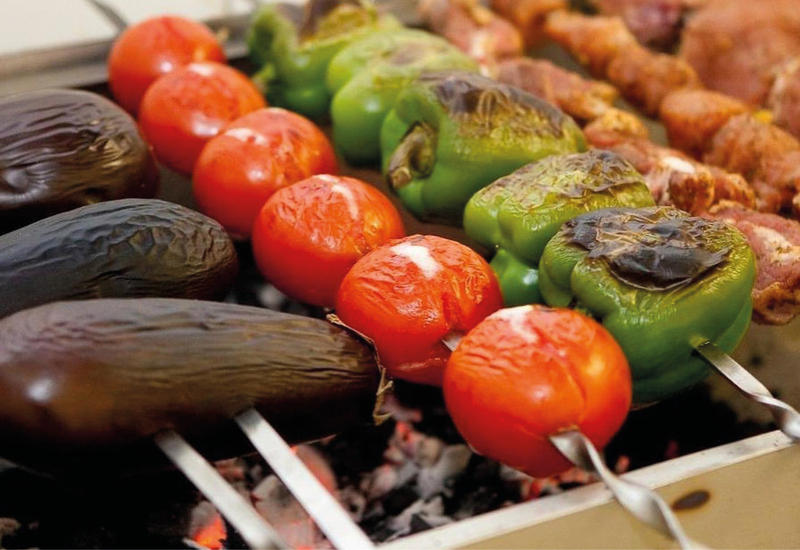 Erebuni was opened in 1994 and became the first London eatery offering Armenian cuisine. Today the two-story mansion contains a restaurant, bar, and karaoke lounge where you can relax after a day's work, hold family gatherings or have a romantic date. On the menu are Armenian basturma (cured beef), jingalov hats (a flatbread stuffed with herbs), Armenian lahmajo pizza, khashlama (a lamb stew), tolma (stuffed vine leaves), grilled quail and the incomparable amber-tinted Armenian wine.
Lusin Mayfair (Armenia)
16 Hay Hill, London W1J 8NY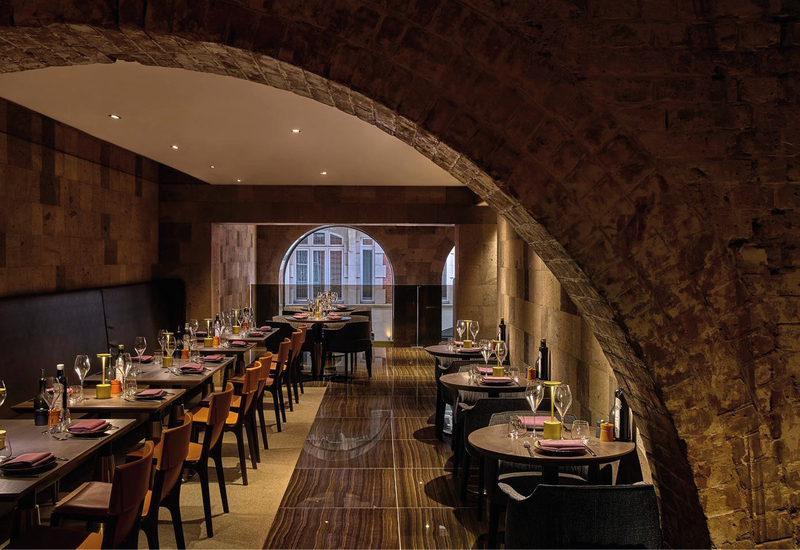 This stylish and contemporary locale in Mayfair is reminiscent of a restaurant serving modern fusion cuisine, yet behind these doors, you'll find traditional fare. Concerts and cultural evenings regularly take place here, which introduce Londoners to the culture and history of the Armenian people. Some of the variations on the theme of Armenian cooking here are genuinely quite modern, but the taste remains recognisable; try eech (bulgur salad), fattoush (crunchy flatbread salad), aubergine rolls, kibbeh (meat and bulgur croquettes) and kebabs with cherry sauce.
Uzbek Corner (Uzbekistan)
Market, 23–25 Queensway, London W2 4QJ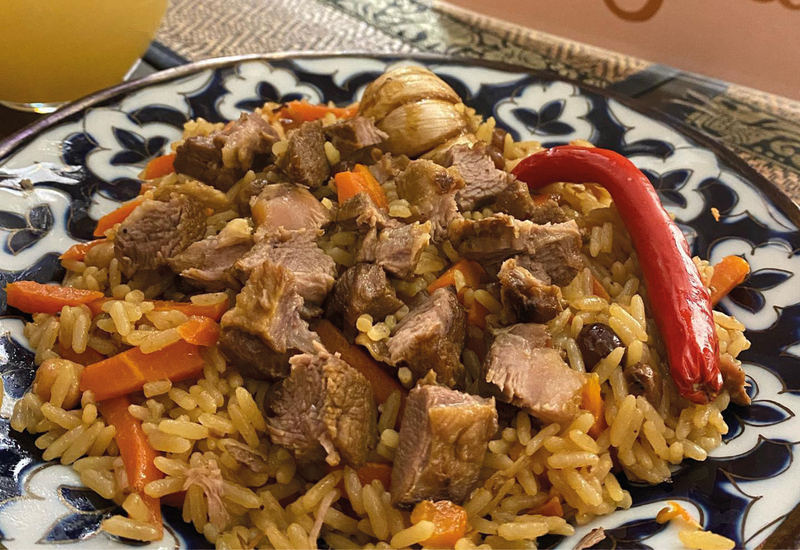 A secret Uzbek eatery tucked away in the Queensway shopping centre. It offers dishes that will take you along the Great Silk Road. On the menu are manti dumplings, lagman (a hearty noodle soup), mastava soup, plov (Uzbek pilaf), samsa (the Central-Asian version of samosas), kebabs and other well-known dishes from the region. The interior is decorated in a traditional riental fairy-tale style and the food is served on painted Uzbek ceramics.
OSHPAZ (Uzbekistan)
42 Newington Causeway, London SE1 6DR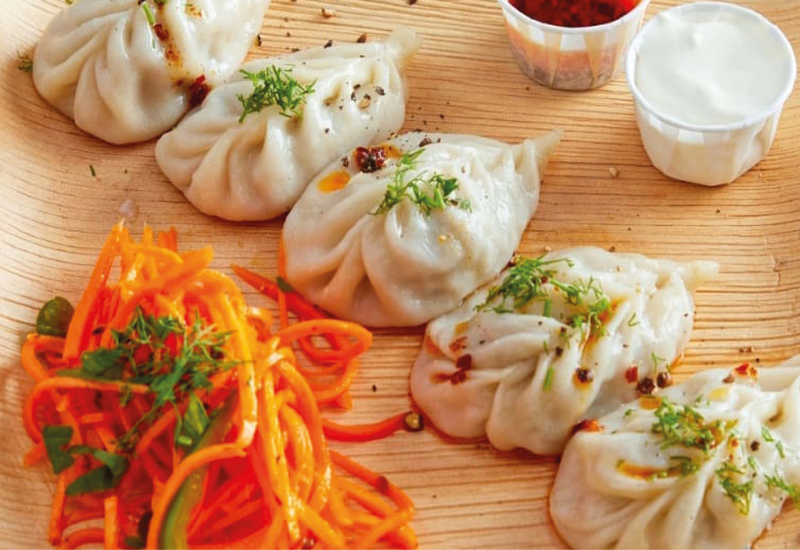 Another place with filling and aromatic Uzbek cuisine. Here, they specialise in plov (a chef who prepares this dish is called an oshpaz). Try traditional plov with lamb, or a vegan version with high-protein wheat. The chefs of Oshpaz often deploy their food van at different gastronomic festivals and events. Come and see, don't miss your chance!
Land of Fire (Azerbaijan)
95 Caledonian Road, London N1 9BT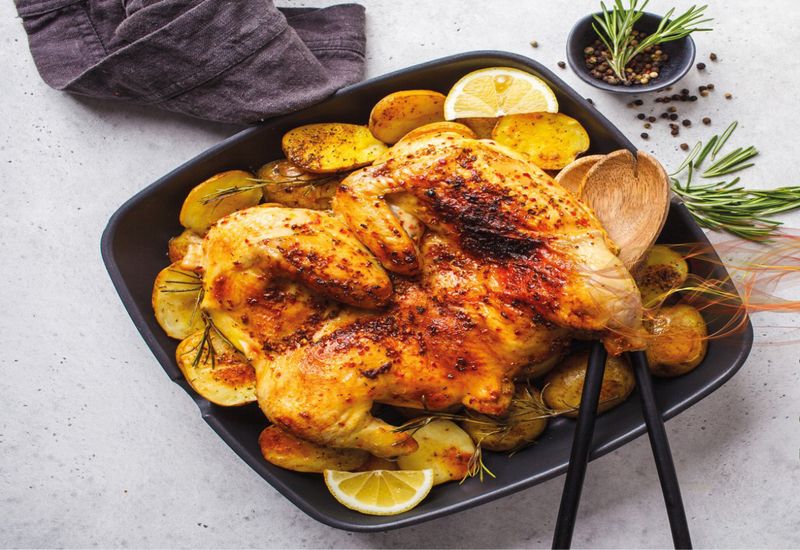 The most succulent honeyed baklava, fluffy plov, aromatic kutaby (pancakes stuffed with greens), full-bodied khingali (these pasta sheets in broth are not to be confused with Georgian khinkali dumplings!) and fortifying khash (cow foot soup). You don't have to travel to the shores of the Caspian to try these dishes of Azeri cuisine, as they are available in London, a few minutes walk from King's Cross Station. The portions are generous in the Azeri style, and everything is made from fresh ingredients. After dining here, you're sure to book a ticket on the next flight to Baku!
Moldova Restaurant (Moldova)
391 Eastern Ave, Gants Hill, Ilford IG2 6LR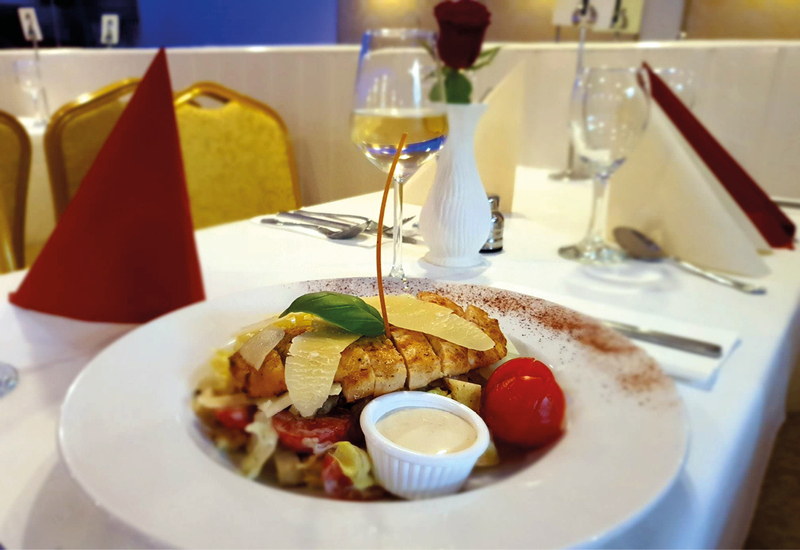 People who were born after the collapse of the USSR often don't know what Moldovan cuisine consists of; garlic mămăligă (a kind of polenta), grilled aubergines, ciorbă soup, mititei sausages, gogoşar peppers, pastramâ (the original pastrami), moussaka, and stews served in clay pots. All of this can be found at Moldova, a tiny restaurant in Ilford. Excellent Moldovan and Romanian wines also feature on the menu.
Bernelių Užeiga (Lithuania)
Mary Rose Mall, 16 Bernelių Užeiga, London E6 5LX; 485 High Road, Leytonstone, London E11 4PG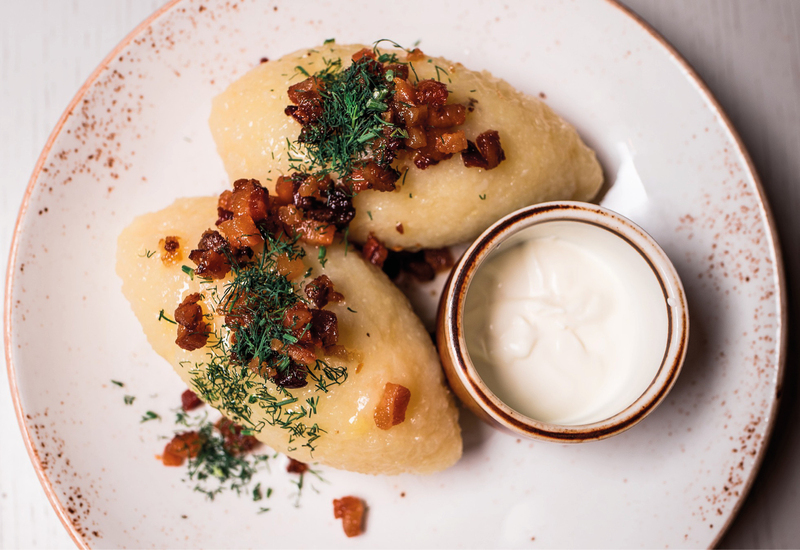 This chain of Lithuanian restaurants from Vilnius reached London in 1999. They offer dishes prepared according to traditional recipes, but using local UK farm produce. Here you can try the most popular Lithuanian fare; cold borscht, sauerkraut soup, liver sausage with a mashed potato filling (vėdarai), cepelinai dumplings, and blood sausage. On the menu, there are also dishes which Lithuanians are fond of from other cultures, such as borscht, pelmeni dumplings and Olivier salad.
Krantas Restaurant (Lithuanian)
28 High Street, London E17 7LD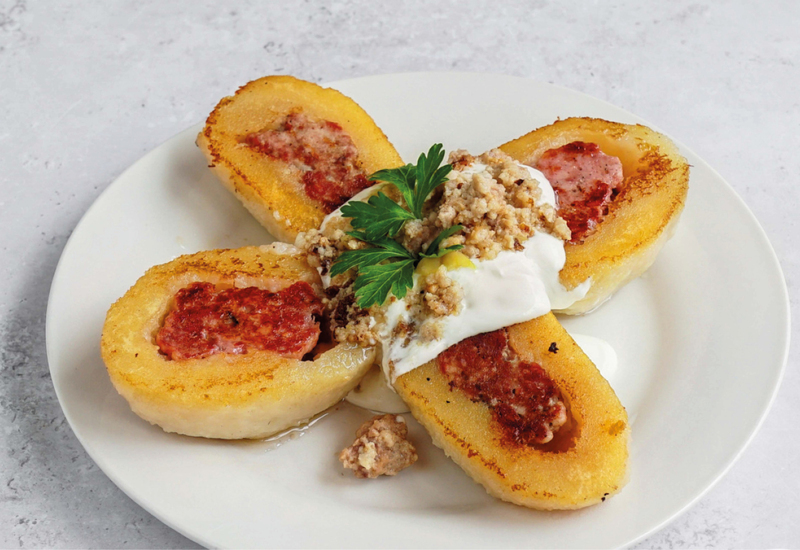 Another example of Lithuanian cuisine in London is Krantas. Here you can try real Lithuanian bread and cheese, generously seasoned with carraway, smoked pigs' ears with Lithuanian beer, žemaičių potato pancakes, koldūnai dumplings and international dishes such as schnitzel, roasted pork or meatballs.