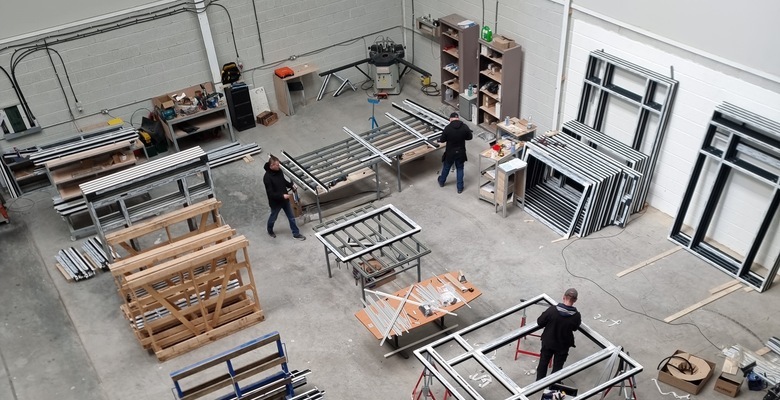 In London, a new factory has opened which uses aluminium profiles from leading world manufacturers to produce windows, doors, and facades. An individual approach to each client means that their products are available at any price range and at any size. What assortment of models and brands are produced at the new factory? What are their competitive advantages and delivery times? In an interview with Kommersant UK, we heard answers to these questions from Ruslan Kislovskij, the founder and joint owner of Rusgold Group Holding Limited, which includes Rusgold Facades Ltd, Rusgold Supplies Ltd and Rusgold Manufacturing Ltd.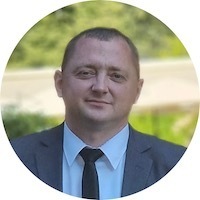 You have launched a factory producing aluminium windows, doors and facades. How economically viable is it to begin production of construction materials in the current conditions of stagnation on the property market?
Although a slight downturn has been observed on the property market, we haven't felt it affect the work of our company. We have plenty of orders and demand is palpable. What's more, this is stable across different segments of the construction industry, from large-scale projects to small private ones. This is why, a month ago, we launched production of articles made from aluminium profiles right at our Greenford site in London. It's our second location; our first factory in Poland has been in operation for more than ten years.
What investment volumes were required? Is it difficult to open a factory like this?
Our holding has invested £500,000 to launch and equip the factory. We encountered no insurmountable difficulties in setting up production in Britain (we have a wide business experience, especially in the construction industry). The most important thing is to stay focused on scaling up, developing the business and implementing new projects. Of course, there are always fine points to bear in mind, as in any sector. For instance, we need to receive a PAS 24 certificate. This is the established standard that guarantees the quality of the product and ensures that the doors and windows are safe. We have now submitted our application for this document, as our product range includes anti-vandal doors and impact-resistant windows. These are fitted on ground floors.
What is the size of the factory workforce and where did you recruit them? Did you have problems finding staff?
I am aware of the staffing shortage which has hit the labour market, but we haven't encountered it. As we have long been working in the construction sector, our holding includes several companies. Several workers with the necessary skills and experience came to the factory from the other site. Six people are employed at the London factory. This is enough to keep it running. Over 200 people work at our other site, in Poland. As it's larger, in two weeks it produces approximately 300 units. So, taken together, our holding is capable of producing substantial volumes for large-scale projects.
What range of articles does your factory produce? What are the competitive advantages of your products? What's the sales market like and who are your main clients?
We use aluminium profiles to manufacture doors, windows and facades for leading global brands such as Aluprof, Alutech, Schuco, Reynaers, Yawal, Wicona and Cortizo. Our main competitive advantages are quality and price. We buy the profiles directly from the manufacturers, without intermediaries. This is why our prices are lower than on the market as a whole. In addition, we have an individual approach to each client and we provide products at a wide range of prices. Depending on the client's budget, we can offer different materials and production methods. We can also make windows, doors and facades to fit the specific sizes the client needs. Depending on the volume of the order, we can deliver our products to any part of the country.
We mostly work with large developers. Some of our projects include Kingmaker House, Olympic Way and Coombe Hill.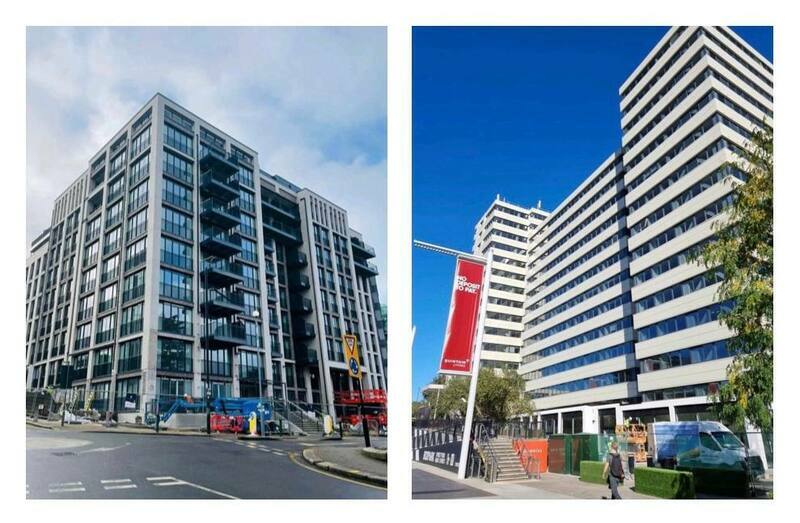 What are your timeframes?
Delivery times for orders from our factory in Poland take from six to eight weeks from the moment the client signs the contract and makes an advance payment. Production and delivery periods are shorter from the London factory and can be from four to six weeks.
The external appearance of buildings in England is tightly regulated. There is a preponderance of low-rise developments. Where do you see potential in the UK market?
Currently, our business is involved in the office building and high-rise residential sector of the construction industry, but we're in the process of entering the market for detached houses as we produce articles for cottage-style homes and mansions. Although our factory in London opened recently, (it was only launched this April), we're already working on ten orders.
How do you plan to develop the new business?
As we have two factories that produce windows, doors and facades, we have enough capacity to launch production at large volumes. So we intend to establish a presence in new sectors, widen our product range and help grow the market.