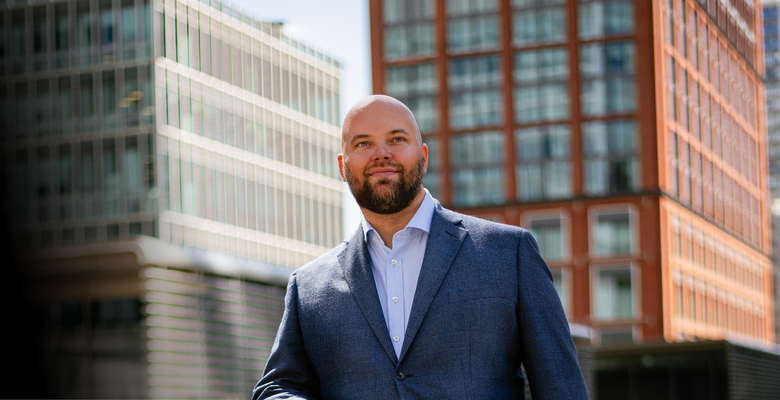 On July 29, there appeared in Britain a unique online platform with information about all the businesses in the country and the capability to sort it using different criteria. The Bringo.co.uk project is an information hub allowing data to be accessed about hundreds of legal entities using several criteria at once. In an interview with Kommersant UK, Juris Locs, the director of the Bringo.co.uk project, told us about the need for this new resource, how it will simplify data collection and the nature of its target audience.
How did the idea for Bringo.co.uk come about? Could you explain the concept?
The idea was formed by a group of like-minded people. Amongst members of the My Club London business community, the question of how to be sure of the reliability of a prospective business partner had often come up. On the one hand, information on businesses is supposedly publicly available, but it is scattered, often limited and of varying freshness. Besides, it's hard to search for information about partners, providers of goods or services, subcontractors or clients using several criteria at once. It's possible to find information about any individual company, for instance by using their address or information about their executives, founders or directors, but it is not a simple task to find data about several companies and criteria at the same time, to show the interconnection between them. When I encountered the need to make this type of search, I had to use a combination of several commercial products and platforms, however, the result didn't satisfy my requirements. When we realised that this problem wasn't just inconveniencing us but also other entrepreneurs, our team decided to create an online product to solve it once and for all.
The Bringo.co.uk project is a complete compendium of all the legal entities in Britain which are included in the register at Companies House. The concept is simple; to combine in one resource corporate information about all the businesses and sort them according to different criteria. One of the key differences of our platform is the ratings of the companies and CEOs. Our algorithm calculates the reliability of each business, taking into account multiple factors, allowing search requests to be handled faster and more securely, giving an assessment of the reliability of the partner, supplier, and client and flagging any existing risk factors for each business separately.
How does Bringo.co.uk differ from the Companies House register?
Companies House publishes more general information about legal entities. It allows you to access information about one specific company according to one parameter, such as the industry, data relating to an individual executive or the company address. Yet even getting this basic information isn't easy. On our platform, by contrast, each user can find detailed information about dozens, or hundreds of companies after setting the required search parameters, such as the sphere of activity, the age of the company, the nationality of the executives and the CEO etc. We also have access to data from the archives which Companies House doesn't currently provide in full form. On our system, you can set notifications to hear about any changes registered at Companies House. Incidentally, these notifications are instantly received by email or any messaging app, unlike the notifications sent by Companies House itself.
How many businesses are already listed on the site? How are companies selected?
Information has been compiled about more than 12 million legal entities, including private, public and insurance companies, European companies, (Societas Europaeae), limited liability co-operatives, charities, British representatives of overseas companies, Scottish co-operatives and Northern Irish credit unions. There is no selection, it's a complete list of legal entities from the British Register of Companies, their executives and controlling individuals.
What criteria can be used to make a search on the site?
By industry, right down to the company activity code, by status; either open, closed, subject to liquidation or a European legal entity being re-registered as British, by registration date, by nationality, age or country of residence of the company leadership, including executives and directors, or by jurisdiction, which could be England, Wales, Scotland or Northern Ireland. This allows the focus of the search to be narrowed from millions of results to hundreds or even tens of companies.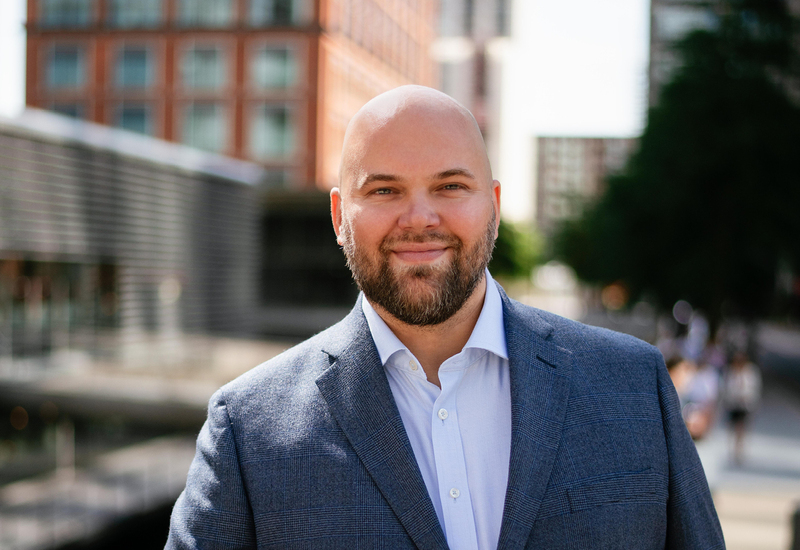 What is the target audience for your product? Is it only of interest to the entrepreneurial community, or is its appeal broader?
Primarily, of course, it is for entrepreneurs and the top managers of medium-sized and small businesses. This tool is intended to appeal to sales specialists to help them find clients, suppliers, and partners in specific sectors. It will give them the capability to group large numbers of potential partners by common features and follow developments in selected companies, such as changes of ownership, CEOs or areas of activity. It will also be possible to receive information about any incidences of insolvency or alterations in company status, such as going under external management or into liquidation. With the help of our platform, marketing and analytical agencies can make larger-scale analyses of the sector and the market. In the future, we also plan to add an analytical department. For entrepreneurs who want to assess potential business partners, we have put together company reliability ratings based on company age, financial reporting, information about their management and links with other organisations. We are currently working on the compilation of deeper analyses of the financial reporting of corporate entities, including their assets, income and expenditure, to provide an appraisal of their financial stability.
What's more, we plan to allow company representatives to register with us, post links to their social media pages and sites, contact potential partners and post vacancies on our platform (we're counting on the interest of job seekers, especially for senior management positions). We hope to create a place for companies and executives to meet and subsequently network. In the future, we will add the ability to search for local businesses so that clinics, chemists, bakers, and shops will be able to attract a wider clientele. We're also anticipating a certain share of the market on LinkedIn and Google Maps.
We have an initially free, open-access platform, so, of course, it will be in demand among regular users. With its help, anyone can find the service provider or supplier they need where they need it, as well as being able to assess the reliability rating of a specific business. We also plan to add clients' reviews and platform users' reviews of companies. Scientists developing innovative projects could use our platform to find potential investors; it would help them to identify companies which work in the required field and are based near their research centre or university. It's possible that, based on the nationality of the management, they'll be able to assess how ready they are to invest in one sphere or another, whether they are more or less inclined to apply innovations etc. Sorting, searches and access to reliability ratings will remain free and monetisation of the site will be financed by corporate clients. If sales specialists want to download the details of several companies to contact them, this will be a paid service.
Is creating a project like this expensive? How large is your team?
That's not a trivial question. From a technical point of view everything depends on the number of tasks and the time frame; the larger the volume and the tighter the deadline, the more expensive it is. Devising structures for collection, storage, and analysis and ensuring the final product is convenient to use is hard work. A large team is required, with a complex management structure and highly trained specialists, each with narrow areas of expertise. The expenses of a project of this type can run to millions, with tens of millions more spent on promotion and marketing.
We have professional and competent developers and analysts who are ready to take on new challenges and conduct research. In the team, 20 experts are working on this specific project. They are located in different countries; Britain, Ireland, Israel, Georgia, Turkey, Montenegro, Sri Lanka and Brazil.
What are the prospects for further development of the projects? Do you plan to widen its geographical scope and increase the number of companies?
Scaling up always means new challenges and optimising team experience. We plan to add country after country, starting with those of the European Union, but we don't just plan to expand geographically; we also intend to increase the number of sources of information about companies, including registered VAT, patents, trademarks, logos, and offshore property. We will not just limit ourselves to the British market. If we expand our platform and add Germany, for instance, we'll open up their internal market and gain new potential clients in Germany as well as others who are seeking to work with German companies. We have great ambitions as there is no point in aiming for anything less. We'd like searches for information about companies to be associated with the name of our platform. Let's Bringo these guys!