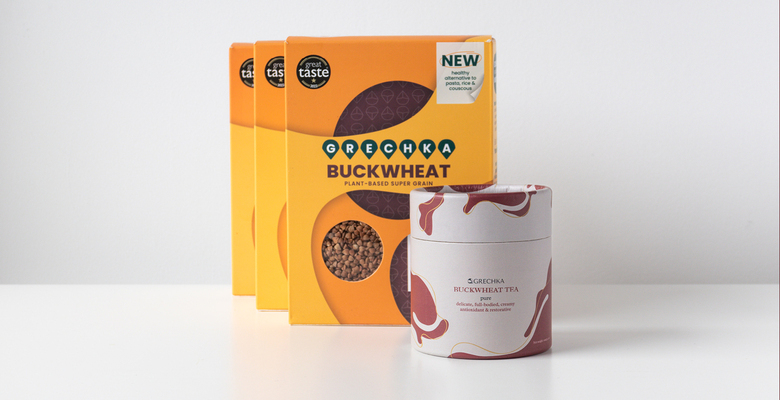 Until recently, the indigenous inhabitants of Britain have known little of buckwheat, although it was easy for immigrants longing for this grain to find it stocked at Eastern European shops and some supermarkets where it is supplied by various producers and is of variable quality. In 2021 a local, British brand appeared on the market; Grechka (@grechka_supergrain) [the name is Russian for buckwheat]. The company's mission is to develop and produce natural buckwheat-based health food products of the very highest quality. As well as parboiled buckwheat, which has already received the prestigious Great Taste and Nourish British food industry awards, buckwheat tea has been a recent addition to their range.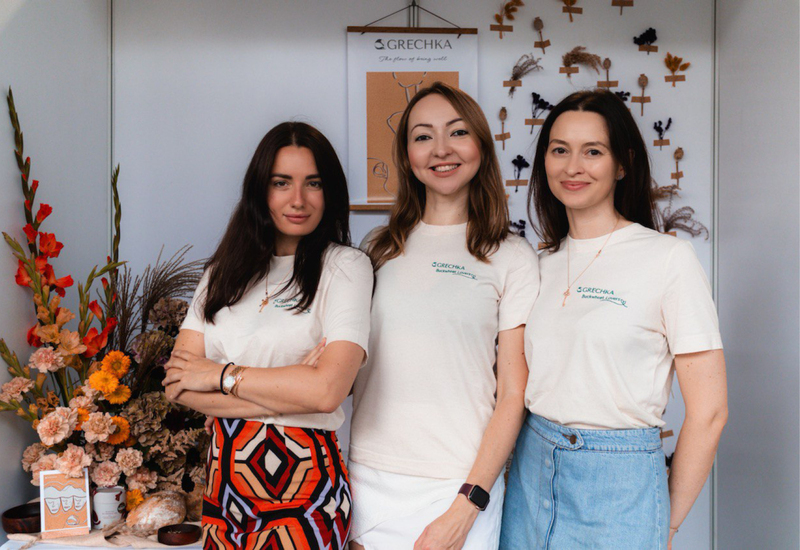 Why does Britain need buckwheat? What is buckwheat tea and what are its properties? What associations does the taste of buckwheat have for Britons who try it for the first time? What new additions will soon be made to Grechka's assortment? In an interview with Kommersant UK, we heard about all these things from Vasilisa Solo, a joint owner of the company.
How did the idea to create the Grechka brand come about?
The idea came to my friend Daria Mura during lockdown; the shop near her home didn't sell buckwheat and movement around the city had been limited. On top of that, in the stores which did stock it, you had to check the quality of the grain. Daria shared her difficulties finding this food with myself and Malika (the three of us had long been friends). For all of us, buckwheat had been a familiar taste since childhood. Daria explained that, frustratingly, even when she managed to track it down, it was rarely of the right quality. So we decided to try bringing the grain to England. If we had known even a little about the intricacies of this business at the time, maybe we wouldn't have ventured into it. There are many pitfalls; first of all, buckwheat is a commodity sold in high volumes and it's not easy to find a producer of high-quality grain which is willing to sell in small consignments. Secondly, there are differences in the production machinery used. Still, we kept following this path and the experience we gained was invaluable. The preparations lasted almost a year; we were busy studying the market, considering the different production technologies available, learning about the nature of the business and searching for suppliers and producers. Then we developed a brand with its own philosophy and values. The whole process, from the idea's inception to the first sale, took a year and a half. We made a great team; Daria Mura deals with the day-to-day operation and financing of the business, as well as the development of new products, Malika Datta is responsible for B2B sales and my area of expertise is B2C, online sales, branding and marketing.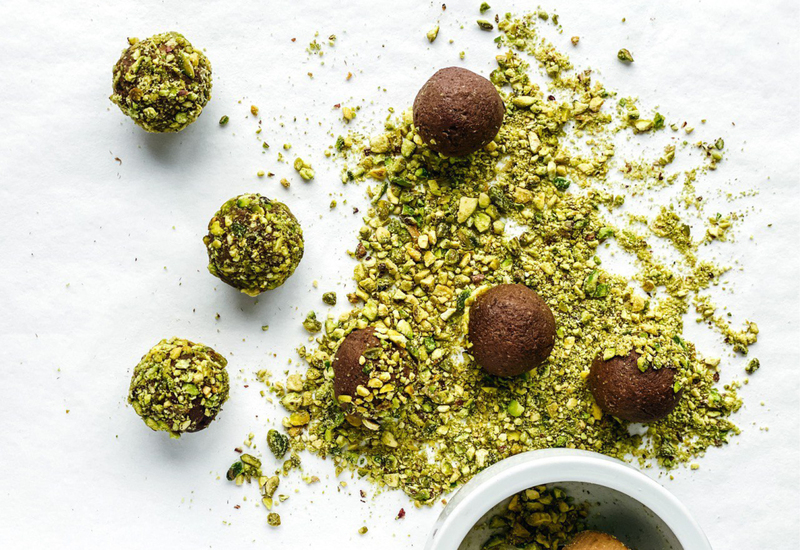 Where do you buy grain and how do you ensure its quality?
There is a difference between cultivating grain and producing it. The factory which specifically produces parboiled buckwheat for us is located in Eastern Europe. We try to emphasise the production technology used because not everyone is familiar with the different types of buckwheat. People tend to know green and brown, or 'roasted' buckwheat, but ours isn't roasted; it's parboiled; the grains are de-husked by steam. This allows their taste and nutritional content to be preserved as much as possible and after boiling they remain whole and don't disintegrate.
We purchase grain of internationally certified quality directly from the growers. It was important for us to buy it in this way because small consignments are only sold to resellers who don't name the growers and consequentially, they lack quality certificates. Their documentation only lists where the product was packaged and nothing else. This makes it very difficult to be confident of the quality of the product. Since we started, we've had to change the factory, as we didn't like the first consignment we received. We had to do additional cleaning in Britain to ensure a high-quality product. Now, we're working with a factory which produces buckwheat of the quality we had initially been aiming for.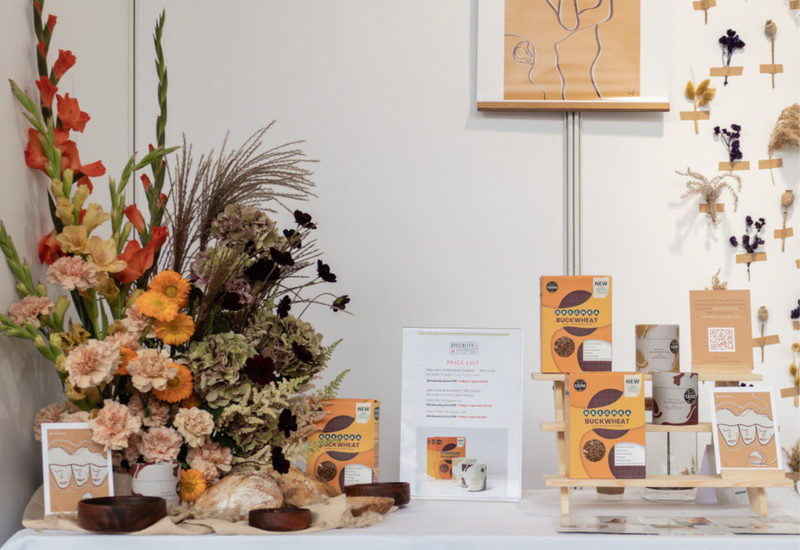 You position your product as a health food. What are the health benefits of buckwheat?
Buckwheat has a high nutritional value, it has antioxidant properties, helps the reduction of cholesterol and lowers the risk of diabetes, cardiovascular diseases and problems with the gastrointestinal tract. Also, it is rich in cellulose, B-group vitamins, magnesium, manganese and tryptophan. It lifts the mood, improves stress resistance and helps fight depression. Like quinoa and amaranth, buckwheat is a supergrain. Its beneficial properties compare favourably to these New World grains and in many ways surpass them. It's just that, while these grains have been well marketed and have become popular, buckwheat is as yet poorly known in the West. We're promoting buckwheat and we'd like people to learn more about it.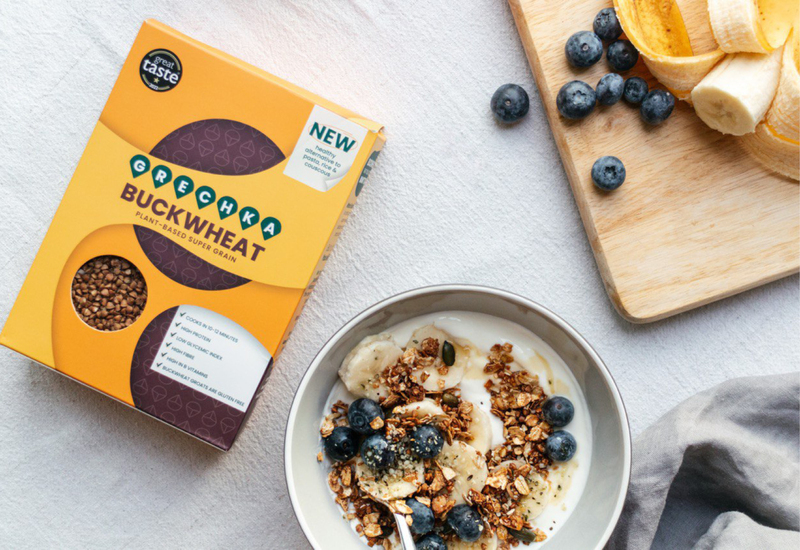 Who are your customers? What is your anticipated target demographic?
Our customers are people who value quality, adhere to healthy lifestyles and eat health food. Amongst our clients are nutritionists and their clients. Our buckwheat is in demand from a Russophone audience; these are people who have known this food since childhood. We're currently promoting and popularising our product in Britain, we are familiarising the locals with it.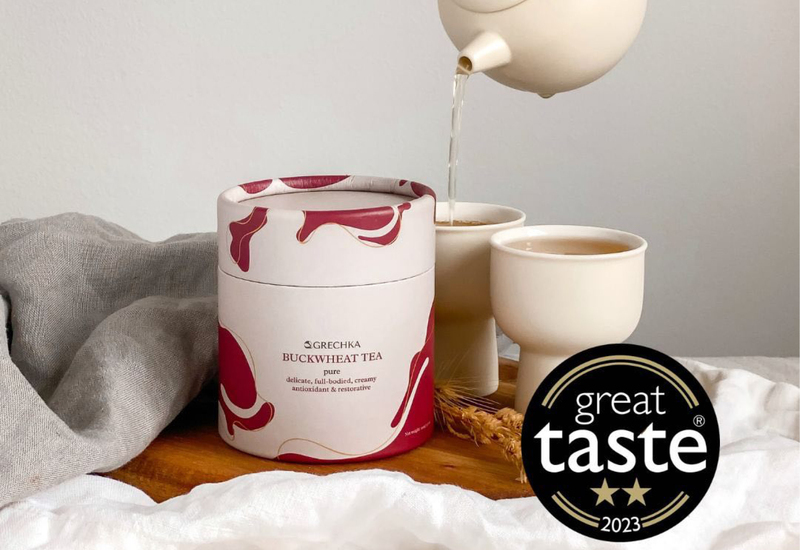 As well as parboiled buckwheat, which won a Great Taste Star in 2022 and received a Nourish Award in 2023, Buckwheat tea has also appeared in your range. This has won two 2023 Great Taste Stars. What is this product? How is it produced? What are its beneficial properties?
Our buckwheat tea is produced in granules made of small balls of milled buckwheat grains. It's purified to the highest degree; as with buckwheat itself, it's top-notch, premium quality. It's made of Tartary buckwheat, a variety which contains an enormous amount of rutin; a hundred times more than other types of the grain. It's loose tea; we've made a conscious decision to turn away from teabags as they contain plastic microparticles. We offer the tea in two flavours; classic and with added dried peach (this is without flavouring enhancers or artificial flavourings). The combination with peach is a unique taste, we developed it ourselves. Buckwheat tea, unlike other wellness teas, such as matcha, does not contain caffeine. It doesn't float on the surface like ordinary tea, it settles on the bottom instead. It can be brewed several times; on the second brew, the taste becomes more intense and richer. Before choosing where to produce the tea, we tried samples from many producers before settling on a factory in China, a country where the culture of tea drinking and production has evolved over the centuries.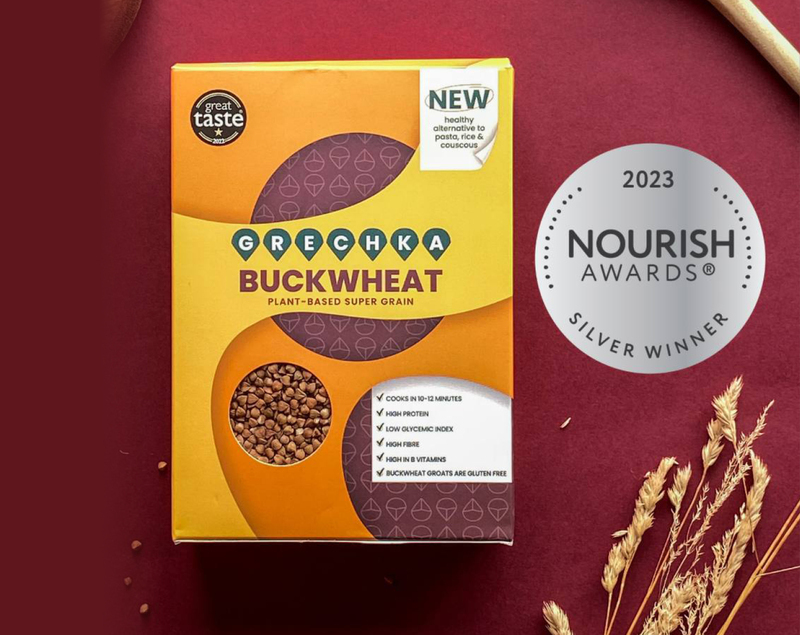 What associations does the combination of buckwheat and tea evoke for the British? What do they usually say?
First of all, we presented our products at the Speciality & Fine Food Fair, a professional exhibition for suppliers. We had parboiled buckwheat and buckwheat tea. Although some people had heard of buckwheat, knew it was a health food and that it could be green, parboiled or roasted, no one had heard of buckwheat tea and they all were surprised. We started by explaining what it is and what it tastes like (it's reminiscent of caramel biscuits). Then, we offered samples for tasting. The reaction was unbelievable. No one was expecting the tea to be so delicious and unlike traditional drinks. To me, it's a bit like milk oolong or rice tea, the texture is similar and it's gentle whilst also filling.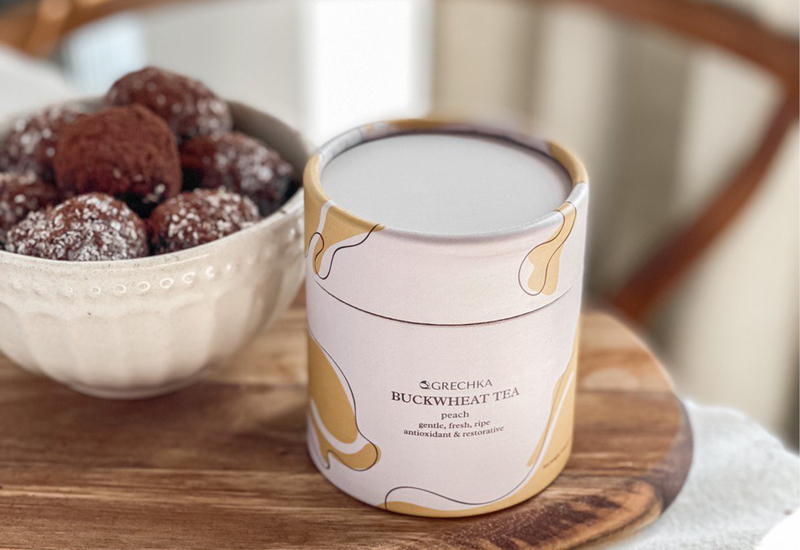 What are your plans for the future development of your business? Will you launch any new buckwheat-based products, or will the geographical range of your suppliers widen? Also, where can people purchase your products?
We'd like to create a brand with various buckwheat-based products. Now we're producing energy balls from our buckwheat; small balls with added nuts (almonds) and dried fruit (dates), either sprinkled with coconut shavings or grated cocoa beans. For the time being, we're producing them in small batches and delivering them to wellness studios. We also plan to produce buckwheat milk and expand our range of buckwheat teas to include other flavours. We also have the idea of making on-the-go buckwheat breakfast mixes. You'd pour on milk or yoghurt in the evening to have a ready breakfast in the morning. They could be prepared on the fly by adding warm milk or water.
In Britain, our products can be purchased both online, either from our site or on the Amazon or Food Market platforms, as well as offline, at Partridges Market in London and Teals in Summerset, as well as in several shops that order our products directly from the distributor. We've also started to develop a network in Berlin, where in the future, we plan to create a hub for the sale of our goods all over Europe. Orders can already be made online. We're going to enter the UAE market via a distributor. It's also possible to make online orders of our products from the US.
At the moment, we are getting a lot of inquiries from chains such as Sainsbury's, Planet Organic and Selfridges (soon we will start to supply the latter in small volumes), but for major retailers larger production volumes are required. Marketing expenses are also necessary as our product is new, so we have to familiarise the public with it. We'd like to scale up the business but, as we currently lack sufficient financing, we've started the process of attracting investment. As a business, we are ready for investment as we now have a clear picture of how we can grow and what volume of orders we can expect. Since we have achieved so much using our own resources, with investment we will definitely be able to develop even more rapidly.